Looking for a In house Web Application Developer?
At C ZONE STAR, we specialize in providing top-notch web development services, including custom programming and template-based web pages. Our team is fueled by a genuine love and passion for what we do, and we always prioritize the benefit and satisfaction of our clients. With personalized advice and a commitment to delivering high-quality results, we go above and beyond to exceed your expectations.
As technology enthusiasts, we are constantly engaged in researching and testing new advancements to enhance the quality of our developments and services. Our goal is to provide value-added solutions that make a real difference for our customers.
Our commitment to quality extends throughout the development process. We adhere to industry standards and best practices to ensure that your application not only looks visually appealing but also functions flawlessly across various browsers and devices.
Partner with us, and we'll create a web application that not only meets your unique requirements but also helps you achieve your business goals. Get in touch with us today to discuss your project, and let our team of experts bring your vision to life with precision and excellence.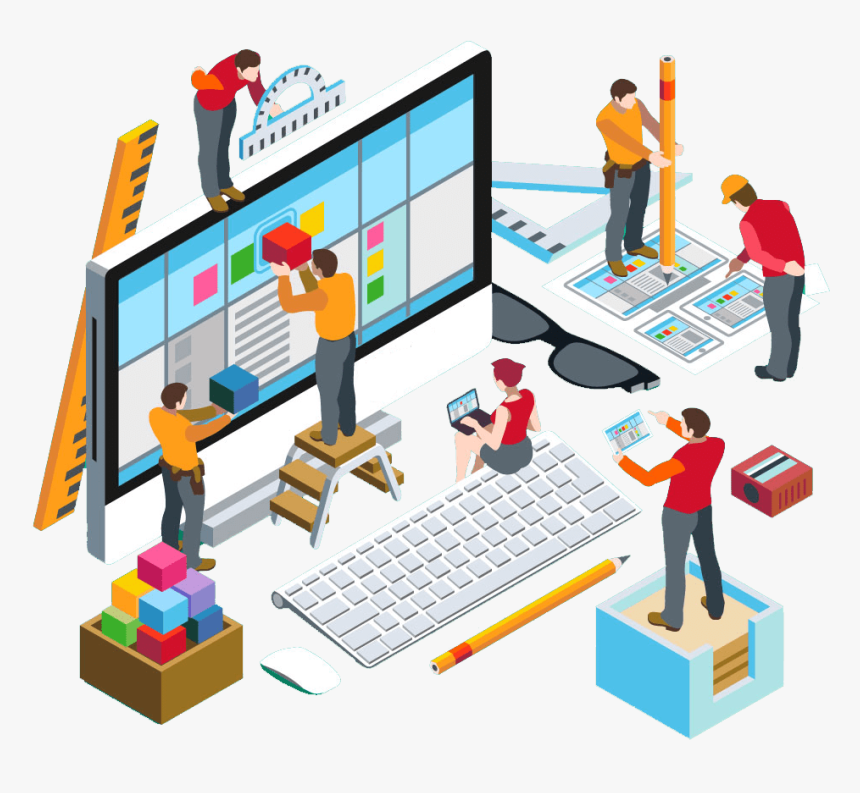 Our software development services are specifically designed to create, design, and implement various types of software solutions. These services play a vital role in delivering applications or software that fulfill specific processes or objectives. The software development process consists of several steps aimed at achieving the desired goals. Let's delve into these steps:
Planning: Thoroughly analyzing the requirements and objectives of the project to develop a comprehensive plan for the software development process.
Ideation: Generating innovative ideas and concepts that form the foundation of the software solution, ensuring it aligns with the client's vision.
Design Creation: Translating the conceptual ideas into tangible designs, including user interfaces, architectural frameworks, and data structures, ensuring a robust foundation for development.
Development and Advancement: Implementing the software solution using cutting-edge technologies, coding practices, and industry standards to bring the design to life.
Testing: Conducting rigorous quality assurance and testing procedures to identify and rectify any bugs, errors, or inconsistencies in the software, ensuring its reliability and functionality.
Maintenance: Providing ongoing support, updates, and enhancements to ensure the software remains up-to-date, secure, and optimized for peak performance.
At C ZONE STAR, we take pride in being a trusted provider that fulfills these demanding services with unwavering commitment. With our expertise and dedication, we deliver innovative software solutions that address the evolving needs of businesses without a shadow of a doubt.
Partner with C ZONE STAR today and unlock the full potential of your software development projects. Our SEO-friendly approach ensures that your website receives maximum visibility and reach, attracting the right audience and driving meaningful growth for your business.
Software Application Developer
When it comes to software services, the demand for top-notch software developers is undeniable. Every company or team aspires to work with the best software developers in the industry. At C ZONE STAR, we take pride in being a leading provider of exceptional software services. Our skilled software application developers specialize in creating custom software and games that cater to the unique needs of our clients.
Our commitment to meeting client expectations sets us apart. We go above and beyond to ensure that our software services exceed customer desires. The satisfaction of our clients is paramount, and we strive to deliver exceptional results that align with their vision. The positive feedback we receive from clients speaks to the proficiency and excellence of our performance.
At C ZONE STAR, we understand that sometimes challenges may arise during the application development process. However, our dedicated team of software application developers is always ready to assist clients in overcoming any obstacles they may encounter. We provide comprehensive support and guidance to ensure a smooth and successful development journey.
In the world of business, problem-solving is key. However, not all problems can be solved with a one-size-fits-all approach. That's where custom web development comes in. With custom web development, you can have a tailor-made solution that addresses your specific challenges. It allows you to showcase your corporate or personal brand in a unique and impactful way. By providing a seamless user experience, custom web development aligns with your overall business objectives. It streamlines processes, eliminating any unnecessary obstacles. As a leading custom web development company, we offer a range of benefits, including industry-focused solutions, consistent user experiences across all platforms, and scalability to accommodate your business growth. Let us help you unlock the full potential of your online presence.
Do you have a project in Mind?
We can help you in any kind of custom software / desktop based software / web based software development.